Ukraine as the crossroad for Agricultural dispersal In Eurasia
International Workshop
Date: August 31, 2018
Venue of the workshop: Borys Grinchenko Kyiv University  Kyiv, Ukraine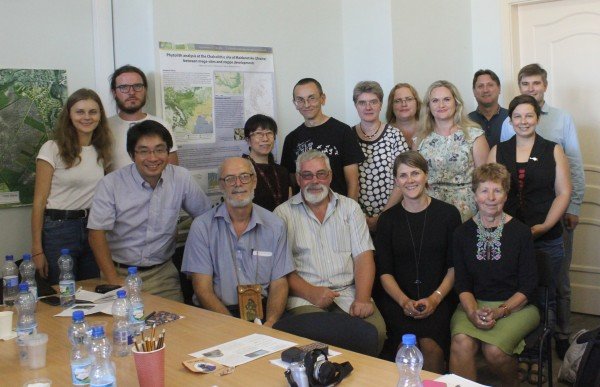 The workshop is dedicated to the previous results of the Japanese-Ukrainian project "Аrchaeobotanical research of the cultural plants imprints on the Neolithic-Chalcolithic ceramic of Right-bank Ukraine using Replica-SEM method" Institute of Archaeology of National Academy of Sciences of Ukraine, The Center for Obsidian and Lithic Studies, Meiji University Japan, 2016—2018).
Aims and objectives of the workshop. We have conducted an archaeobotanical research using Replica-SEM method in Ukraine
since 2016. The purpose of this project is to reexamine the timing of appearance and the diffusion process of cereals in Ukraine with  highly reliable evidences.  Recent developments of archaeobotany in China have revealed the cultivation of millet in North-Eastern part of China by 10000 BP. Therefore, we should discuss the diffusion of Eurasian agriculture as bi-directional East-West movements, and Ukraine is one of the crossroads of agriculture across Eurasia.
Under the implement of the Project ceramic complexes of the 53 Neolithic, Chalcolithic and Bronze age sites have been studied since 2016. We have investigated more than 16,000 ceramic fragments, and taken 354 replicas of imprints for
identification of cultural plants. In the final year of our project, we would like to present results of our research, to evaluate and discuss further steps.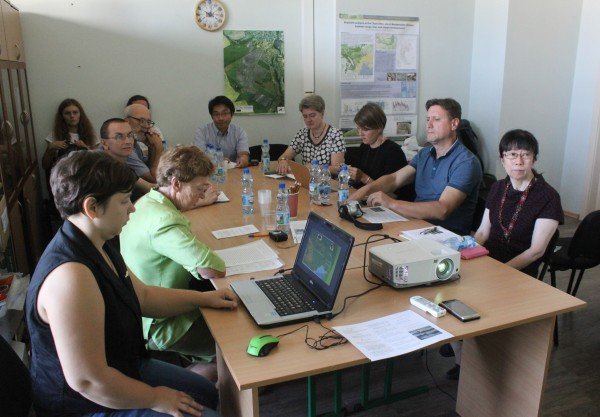 Opening address: Dr. Galina Pashkevich (IA NASU) "Archaeobotany in Ukraine"
Dr. Giedre Motuzaite-Matuzeviciute (Lithuanian Institute of History) "The archaeobotanical research in Ukraine, and the spread of agriculture across Eurasia"
Dr. Dmytro Gaskevych (IA NASU) "Problems in radiocarbon chronology of the Neolithic and Eneolithic time in Ukraine"
Dr. Mykhailo Videiko (Borys Grinchenko Kyiv University) "Agriculture in Trypillian culture"
Dr. Wiebke Kirleis, Dr. Marta Dal Corso (Kiel University) "New methodological approaches on plant temper in daub&quot.
Ms. Marie Videiko (Borys Grinchenko Kyiv University) "Imprints of cereals on Trypillia daubs"
Dr. Eiko Endo (COLS) "A new dataset of cereals in Ukraine, using Replica-SEM method"
Dr. Mindaugas Grikpedis (Vilnius University) "The archaeobotanical research in Belarus"
Dr. Hiroo Nasu (Okayama University of Science) "Millet domestication and dispersal in East
Workshop organizer and Secretariat:
Dr. Eiko ENDO,
Dr. Alexander Yanevich: This email address is being protected from spambots. You need JavaScript enabled to view it.